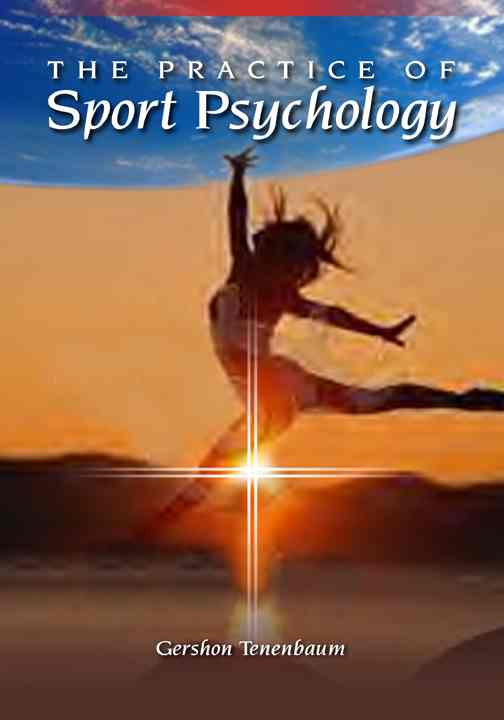 "During the last 6 years as I have prepared graduate students in psychology to become professional sport psychologists I have continued to experience a disparity between science and practice. In light of this I approached several expert practitioners people with vast experience in fieldwork and shared my concerns with them. I asked each of them to write a chapter for this book."--Gershon Tenenbaum Editor

The expert practitioners in The Practice of Sport Psychology address a variety of issues and concerns and come from different backgrounds institutes and programs. Each practitioner perceives his or her work from a different perspective—clinical health oriented community oriented feminist social practical—and each has developed unique methods of practice. However all are similar in their intent to optimize mental and emotional conditions so that the athletes and teams with whom they work will meet their desired goals.

Inside you'll find chapters on


what it means to practice sport psychology and the lessons to be learned from doing so


who has benefited from the practices of sport psychology from Olympic skiers to equestrians to golfers to orienteers;


how much can be gained from reflections on community-based sport psychology and the experiences of a feminist sport psychologist;


when sport psychology can be used to benefit elite athletes world-class performers and during competition tours;


why the field of performance-enhancement consultation has many insights to offer us all;


how high-performance sports affect the experience of human development;


where the crosscultural similarities and differences appear in the practice of sport psychology;


why the definition of winning needs to be expanded; and


how to plan your specialist training in sport psychology.
Author/Editor: Gershon Tenenbaum
ISBN: 1885693303
Copyright: 2001
List Price: $39.00
Binding: Paperback
Pages: 300

Contents
An Introduction to the Book:From Personal Reflections to the Practice of Sport Psychology
Gershon Tenenbaum
Reflections on Providing Sport Psychology Services in Professional Cricket
Sandy Gordon
Reflections of a Feminist Sport Psychologist
Trisha Leahy
Sport Psychology and the Nagano Olympic Games:The Case of the U.S. Freestyle Ski Team
Daniel Gould
Lessons from Sport Psychology Consulting
Keith P. Henschen
Experiences with Application of Action-Theory-Based Approach in Working with the Elite Athletes
Dieter Hackfort
High-Performance Sports and the Experience of Human Development
Sidonio Serpa/Joao Rodrigues
Identifying and Developing World-Class Performers
Robert M. Nideffer/Marc-Simon Sagal/Mark Lowry/Jeffrey Bond
Expanding the Definition of Winning
Clark Perry
Community-Based Sport Psychology
Barry Kerr
Reflections on Sport Psychology Practice: A Clinical Perspective
Noam Eyal
Reflections and Insights from the Field on Performance Enhancement Consultation
Kenneth Ravizza
The Provision of Sport Psychology Services During Competition Tours
Jeffrey W. Bond
Sport Psychology Practice in Two Cultures: Similarities and Differences
Boris Blumenstein
Consulting with the Equestrian: The Unique Challenges of Working with the Horse and Rider Team
Grace M. H. Pretty
Professional Practice in Sport Psychology:Developing Programs with Golfers and Orienteers
Patrick R. Thomas
From St. Kilda to Kings Cross:Planning Your Specialist Training in Sport Psychology
Steven Christensen