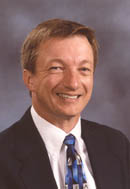 Dr. Burke is Professor and Chair of the Department of Kinesiology, Leisure and Sport Sciences at East Tennessee State University. He received the Bachelor of Arts degree in psychology and recreational studies (double major), with a minor in sociology, from Belmont Abbey College. Dr. Burke was a member of the Pi Gamma Mu National Social Science Honor Society, played on the men¡¯s tennis team, and was a National Association of Intercollegiate Athletics Academic All-American Tennis Team nominee, making the N.A.I.A. All-District 26 Tennis Team in both singles and doubles play. Dr. Burke received the Master of Arts degree in social/organizational psychology from East Carolina University, where he was a member of Psi Chi, The National Honor Society in Psychology. He earned the Doctor of Philosophy degree in sport psychology from Florida State University. Dr. Burke also earned the Education Specialist degree in counseling from Georgia Southern University and has been a Licensed Professional Counselor with a private practice.

A Fellow, charter member, current member of the Performance Enhancement/Intervention committee, and past Secretary-Treasurer of the Association for the Advancement of Applied Sport Psychology (AAASP), Dr. Burke also served on AAASP¡¯s original Executive Board as the first Student Representative. He has presented and published through local, state, regional, national, and international channels. He has co-authored two books entitled, ¡°Sport Psychology Library Series: Basketball¡± and ¡°Tennis.¡± He also has served as co-editor of eight editions of the ¡°Directory of Graduate Programs in Applied Sport Psychology.¡± Dr. Burke is a past Associate Editor for the Journal of Applied Sport Psychology and on the Editorial Boards for the Journal of Sport Behavior, Strategies, and a past Associate Editor for the Journal of Interdisciplinary Research in Physical Education. He has served as a guest reviewer for The Sport Psychologist, Journal of Sport & Exercise Psychology, Journal of Experimental Social Psychology, Research Quarterly for Exercise and Sport, and Perceptual and Motor Skills. He also has served as a Sport Psychologist Digest compiler for the Journal of Sport & Exercise Psychology, and as Associate Editor for the AAASP Newsletter. Dr. Burke has served as a Research Dissemination Committee member of the Research Consortium of the American Alliance of Health, Physical Education, Recreation and Dance, and as a Research Works Contributing Editor for the Journal of Physical Education, Recreation, and Dance.

Dr. Burke has assisted professional, college, high school, and recreational athletes from various sports as a sport psychology consultant and is a "Certified Consultant, AAASP." His current research interests are in optimism/pessimism, momentum, humor, concentration, personal control, and the effectiveness of intervention techniques in sport and exercise. Dr. Burke has been nominated for university awards for Excellence in Scholarship and Teaching. He received college awards for Excellence in Teaching and Scholarship. Dr. Burke has been nominated for the prestigious ¡°Dorothy V. Harris Young Scholar/Practitioner¡± award, selected for leadership training, and previously won an award for teaching while in graduate school. Dr. Burke was an intercollegiate basketball official and is a past member of the International Association of Approved Basketball Officials. He completed twenty-three seasons as an interscholastic basketball official in which he was certified at the state¡¯s highest level, served as a state evaluator, and as the Vice-President of the Southern Basketball Officials Association, International Association of Approved Basketball Officials Board 323. He officiated the Georgia High School Association and Georgia Independent School Association state tournaments, Georgia High School Association boys¡¯ all-star game, and was selected by the Georgia Athletic Coaches Association as an all-star official. He has also served as the Head Coach of three National Collegiate Athletic Association Division I tennis teams. Dr. Burke has driven a stock car at Lowe¡¯s (Charlotte) Motor Speedway and Atlanta Motor Speedway, and is a member of the United States Tennis Association. Dr. Burke has also performed in the Johnson City Community Theatre.