FIT'S FAMILY OF AUTHORS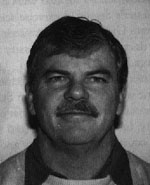 Peter J. Farmer, Ph.D.
Peter J. Farmer, Ph.D. holds master's degrees in education and business administration, and received his doctoral degree from the University of New Mexico. Formerly, he was a member of the faculty and director of the sport management studies program at Guilford College in Greensboro, North Carolina. Dr. Farmer also had been chair of the Department of Exercise and Sport Sciences and founded the sport management program at Tulane University. Dr. Farmer has published materials in sport policy, facility and event management, and curriculum, and he has given presentations throughout the world. He was a member of the NASPE/NASSM Task Force that developed curriculum standards for sport management programs. Dr. Farmer's professional experience ranges from teaching and coaching at the elementary school level, national coach in track and field, television reporter, and facility manager. Dr. Farmer represented Australia in two Olympic games and was champion of the Commonwealth Games in the hammer throw.

---
Sport Facility Planning and Management
---